MEDICAL CODING
At AMC we provide reliable medical coding services for clinics, physician groups and hospitals among other providers.
We verify and validate your documents in a secure manner, assigning accurate diagnosis codes, procedure codes and drug codes. Our certified coders effectively streamline the code assignment process and improve your revenue stream.
Our medical coding solution that guarantees accuracy and turnaround and is affordable.
Our coders are very much familiar with the insurance guidelines and always keep an eye on the HAAD/DHA and UAE insurance Companies updates.
We Cover All Medical Specialties
Cardiology                      Gastroenterology
General Surgery             Internal Medicine
Neurology                        Neurosurgery
Obstetrics                        Ophthalmology
Orthopedics                    Physical medicine
Otolaryngology              Pediatrics
Physical Therapy            Psychiatry
Radiology                         Urology
Dental                                Homecare
CLAIM SUBMISSION
Submission of claims plays a crucial role while submission.  Improper submission of claims leads to denial.  We are AMC take care of:
24 Hours Claims Submission.
Claims are submitted as per the HAAD/DHA policy and procedures.
Monitor the claims and submit the final report to the clients on as needed basis.
Report monthly Revenue Report on Claim Submissions.
AMC do not charge separately for the claim submission. We consider it as a part of coding process.
DENIAL MANAGEMENT (RE-SUBMISSION)
Denied claims represent unpaid services and lost or delayed revenue to your practice. Importantly, they also signify an avoidable cost to the medical practice. Employees' time spent managing and ideally resolving denials saps significant resources from the medical practice's business office.
We have well experienced certified coders dedicated team for denial management.
We always keep an eye on the remittance advice and we maintain the turn-around time for resubmission as per the HAAD/DHA policy procedure and payer guidelines.
AMC considers Denial Management as part of the coding process and do not charge extra for it for the same project.
How Do We Work?
Denial Identification
Denial Management
Denial Monitoring
Prevent
CLINICAL DOCUMENTATION IMPROVEMENT TRAINING
Clinical documentation is at the core of every patient encounter. In order to be meaningful it must be accurate, timely, and reflect the scope of services provided. It helps in:
Accurate Coding
Accurate Claim & Reimbursement
Quality Reporting
Physician report cards
Public health data
Disease tracking and trending
We are at AMC provides:
Speciality Clinical Documentation Training
Generic Clinical Documentation Training
Customised training as per the clients requirement
Outcome of the CDI Training
Decrease in Denials
Minimal Recovery in Audits
Quality Documentation
ICD-10-CM TRAINING FOR MEDICAL PROFESSIONALS
With implementation of ICD-10-CM/CPT/HCPCS in UAE, it is very important for the healthcare providers to understand the concept of the ICD-10-CM/CPT/HCPCS and its utilization.  It plays a major role in:
Improving Healthcare Data Reporting
Accurate Coding
Accurate Claim submission and Reimbursement
Decreases Denials
Why AMC?
Generic ICD-10-CM/CPT/HCPCS Training
Specialty ICD-10-CM/CPT/HCPCS Training
Corporate ICD-10-CM/CPT/HCPCS Training
Customised ICD-10-CM/CPT/HCPCS Training
STANDARDS OF TRAINING
AHIMA STANDARDS OF ICD-10-CM TRAINING
TRAINING BY A AHIMA CERTIFIED ICD-10-CM/PCS TRAINER
INTERNAL MEDICAL CODING AUDIT
Healthcare organizations and physician practices are experiencing continued demands to contain medical costs and improve efficiency. An internal Medical Coding Audit has proven to be one of the more important ones. A review of coding accuracy, along with your peripheral policies and procedures, can provide reassurance that you are running an efficient and potentially liability-free operation.
Why AMC?
Highly experienced AAPC /AHIMA certified Auditors and coders.
Highly experienced AHIMA certified Trainers.
Speciality Coding Audit
Generic Coding Audit
Clinical Documentation Audit
Feedback to healthcare provider
Feedback to clinical coder
Audit Report
Follow up Training on the deficiencies.
Benefits:
More clean claims, fewer denials
Reduce operating costs (40% to 50% savings)
24 Hours Submission.
Improve the quality of coding
Improve the coders efficiency
Improve the Clinical Documentation Quality
Highlights Overcoding, Undercoding, Bundling, Medical Necessity, & Documentation Deficiencies.
Experienced Denial Management Team
Decreased Denials
Decreased risk of liability towards recovery audits and penalties.
Monthly Revenue Report
Monthly Reconciliation Report (Submission / Resubmission)
Internal Coding Monitoring System
Proactive customer care
HEALTHCARE REVEUNE REPORTING
As a Quality Partner in the status of your reimbursement activities, we make ourselves accountable to you with our weekly, bi-weekly or monthly financial reporting. Depending on your requirements, we will provide customised report on the Claim Submission, Receivable, Rejections and on Resubmission.
We provide:
Fortnightly and Monthly Claim Submission Report
Fortnightly and Monthly Receivable Report
Fortnightly and Monthly Resubmission Report
Fortnightly and Monthly Unprocessed Claim Report
Fortnightly and Transaction-wise detail on the unprocessed claims
Fortnightly and Transaction-wise detail on the rejection claims
Reconciliation report on an yearly basis
Customised report as needed basis.
Roots Gypsum & Decor Works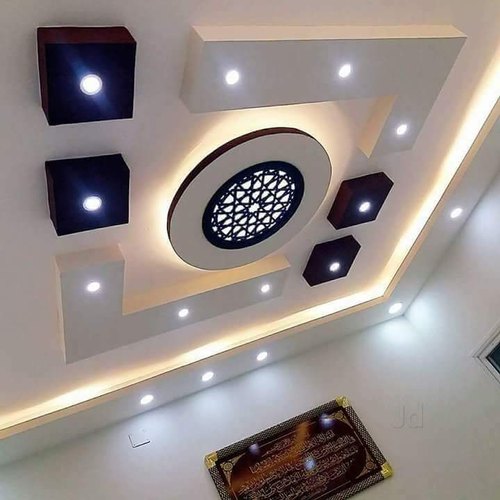 Gypsum Works
Gypsum is a soft sulfate mineral composed of calcium sulfate dihydrate, with the chemical formula CaSO4·2H2O.[3] It is widely mined and is used as a fertilizer and as the main constituent in many forms of plaster, blackboard/sidewalk chalk, and drywall.
gypsum plaster, white cementing material made by partial or complete dehydration of the mineral , commonly with special retarders or hardeners added. Applied in a plastic state (with water), it sets and hardens by chemical recombination of the gypsum with water.
For especially hard finish the gypsum is completely dehydrated at high temperature, and such chemicals as alkali sulfate, alum, or borax are added. Hair or fibre and lime or clay may be added to the plasters during manufacture. The plaster coats, except for some finish coats, are sanded.
Painting Works
You want an accent wall that adds more than just a pop of color. You can paint a design that invites conversation, works as a piece of art and is different from anything you've seen before. Here are 10 wall painting ideas you'll want to try in your home.
Every editorial product is independently selected, though we may be compensated or receive an affiliate commission if you buy something through our links. Ratings and prices are accurate and items are in stock as of time of publication.
Painting Works
Aluminium (aluminum in American and Canadian English) is a chemical element with the symbol Al and atomic number 13. Aluminium has a density lower than those of other common metals, at approximately one third that of steel. It has a great affinity towards oxygen, and forms a protective layer of oxide on the surface when exposed to air.
Worldwide demand for aluminium is around 29 million tons per year. About 22 million tons is new aluminium and 7 million tons is recycled aluminium scrap. The use of recycled aluminium is economically and environmentally compelling. It takes 14,000 kWh to produce 1 tonne of new aluminium. Conversely it takes only 5% of this to remelt and recycle one tonne of aluminium. There is no difference in quality between virgin and recycled aluminium alloys.
Ceiling Works
A ceiling /ˈsiːlɪŋ/ is an overhead interior surface that covers the upper limits of a room. It is not generally considered a structural element, but a finished surface concealing the underside of the roof structure or the floor of a story above.
Who does not love a little drama at home? We're speaking strictly about design here. Gone are the days of plain, boring walls and ceilings. Ceilings can be turned into a piece of art if you ask us. Best false ceiling designs are a huge rage these days, with fancy treatments and designs being spotted on the fifth wall.
Decor Works
Our team creates luxurious and innovative spaces that have an intimate connection to our clients and their specific needs. Each project we take on begins with a personalized concept that directly correlates to the needs of our clients and their individual style.
Interior design content has never been more abundant and accessible. Today, with a few clicks, you can find interior-design related videos, TV shows, projects, personal stories, blog posts, and rich imagery that's inspiring and enjoyable to view.
Before the Internet existed, interior designers utilized content marketing in their portfolios with images, sketches, swatches, and color palettes.
Flooring Works
Flooring is the general term for a permanent covering of a floor, or for the work of installing such a floor covering. Floor covering is a term to generically describe any finish material applied over a floor structure to provide a walking surface. Both terms are used interchangeably but floor covering refers more to loose-laid materials.